Melbourne natives Damian Andres and Matt Campbell make up Australia's favorite Daft Punk tribute duo, Discovery. Daft Punk's second album, 'Discovery' was the inspiration behind the duo's name. Known for their electro-funk and feel-good disco sounds, Discovery will help you experience all that is Daft Punk.
Get to know Discovery a little better by checking out their spotlight below.
Describe your music set in 5 words?
Live, Electro, Daft, Punky, Thrash.
Where do you find inspiration?
From Daft Punk's early work, particularly the Homework and Discovery album, as well as Thomas Bangalter's side projects with Stardust, Roule' and DJ Falcon. Any of the big house producers that were prominent in the 90's like Fred Falke, Paul Johnson, Armand Van Helden, Martin Solveig, Bob Sinclar, Joey Negro, Masters at Work etc
How do you consider yourselves different compared to other tribute groups?
We can perform at just about any event and engage the crowd both visually and musically. Staying in character the entire time makes it way more mysterious and people are intrigued by that. Plus we have younger crowds compared to your average Elvis tribute show!
Best show you've had?
It's gotta be a draw between the Merivale Xmas Party in 2015 (Burning Man theme) and the Da Nang Festival in Vietnam where we supported Peking Duk, Client Liaison and the Vengaboys!
Current favorite song(s)?
Ocean Drive – Duke Dumont, Say My Name – Peking Duk, Beyonce – Formation, pretty much any song by Client Liaison
Favorite song to perform?
One More Time…the crowd goes mental and sings along, nothing beats that feeling!
First song you ever felt a real connection to?

Around the World..an absolutely mesmerizing music video you can't look away from.
Wildest memory on the road?
The day we went to Wet n Wild in between a Gold Coast and Brisbane show…water slides all day! There was also the time a girl jumped on stage and pulled up her top and handed us a pen to sign her boob.
If you could be anything but human, what would you be?
We aren't human, we are robots.
Favorite viral YouTube video?
The Coachella video where they announced 'Get Lucky' and the RAM album and anything with funny cats.
Most insane venue to perform at?

Probably Beach Rd, Bondi – we have played there a few times now and every time is just electric! The fans go mental and we are always mobbed afterwards
Favorite city to visit?
Has to be Sydney! Our best market and best shows have always been there
If you could collab with any artist or producer who would it be and why?
We would love to meet Daft Punk obviously, but if we had to choose, we'd love to play on the same bill as DJ Falcon, Todd Edwards or Pharrell.
Favorite dance move?
The robot! But the whip and nae nae is fun too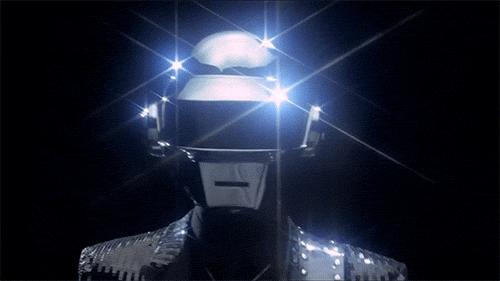 One thing fans probably don't know about you guys?
We've been friends since we were 15.
If you could have any other job what would it be?
Is there a better job than being Daft Punk? Probably owning a club/bar in Ibiza or Mykonos
Have any secret skills?
Damian has some sick skills with a soccer ball and Matt knows more about Apple and iPhones than you ever could
One thing you can't live without?
Our wives and kids (everybody say "awwwww")
Follow Discovery on Facebook | Instagram | Soundcloud